I bet most of us had a bicycle growing up. Bikes are good exercise, but they also give a sense of freedom as we sail along paths at a much faster rate than walking or even running. They develop many skills, both physically and emotionally. Additionally, we have the space to ride bikes on our property!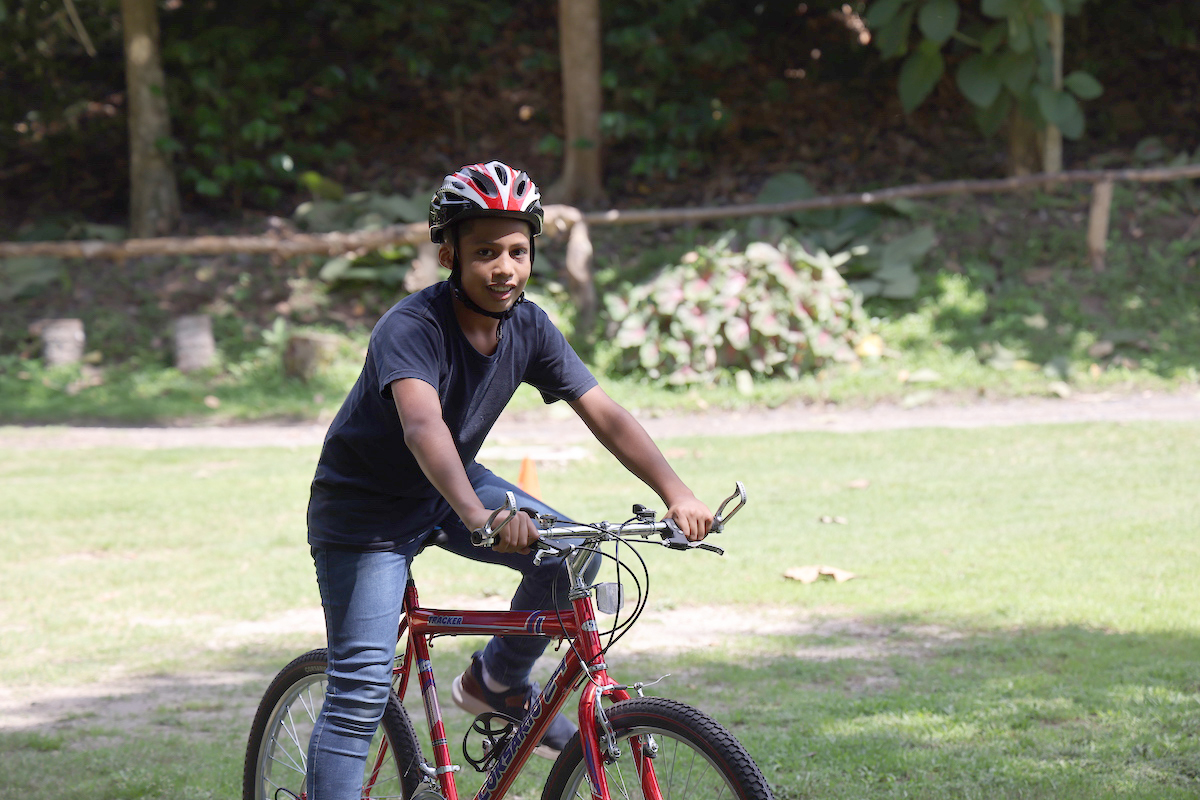 Our last team of the summer season raised project money that went towards purchasing bicycles and helmets for the children. It was fun shopping together. On Friday, they held a bike rodeo for the children. Of course, excitement was probably too light of a word to describe the children as they walked down to the area where the bikes had been set up. Teams members helped fit the children on bikes and adjust helmets. Some even took off on bikes with the children. It was such a great way to conclude their week with us, and the bikes will continue to serve as a reminder of this special team and be a great way to exercise.
During the week, this team helped to plant additional cacao plants and visit with our neighbors. They even got to see how the cocoa plants would eventually produce cacao pods from which the seeds would become chocolate.
Thank you GlobalX Transit Team for coming with humble hearts to learn and serve together!